[vc_row][vc_column][vc_column_text]
COURT 13 ARTS RESIDENCY PROGRAM
[/vc_column_text][vc_empty_space][vc_column_text]
The Court 13 Arts Residency Program provides artists at all stages of their careers with the opportunity to create experiential work in a specific context and to meet and interact with New Orleans' artistic community. Residencies are open to emerging and mid-career artists, as well as craftspeople, creatives, and non-artists who display a level of talent, imagination, conceptual creativity, technique and risk-taking.
Selected artists will work closely with Court 13 Arts' staff to set up projects to best use the space and time available. That said, our goal is for artists to be in the position to work without external direction or interference.
Our residencies are designed to facilitate a balance between work and social interaction by providing the opportunity for visiting artists to investigate new ideas and share differing viewpoints. By having established artists and non-professional/untrained artists operating in the same space at the same time, cross-project communication will occur.
As this is our inaugural residency cycle, we will work on a project-by-project basis to explore opportunities for public programs —workshops, demonstrations, performances, and exhibitions—targeting all ages and backgrounds. We are intrigued by projects that can by design incorporate community outreach possibilities.
The Fall Residencies are approximately 2 months, beginning September 24 and culminating in our annual festival/exhibition Always for Pleasure Festival, scheduled November 17-26, 2017 (see FAQ for a detailed description of the festival). In our self-directed residencies, artists are encouraged to utilize in-house tools (wood shop, welders, basic hand tools, paint spray booth) and materials, as well as donated and recycled materials from our external film work. Our facilities are a comprised of approx. 8,000 square feet of raw workshop space, and a 14,000 square foot yard. Projects that can utilize this workspace effectively and that can be exhibited within a festival context will be given priority.
Dates to remember:
Open Call:

April 12 – June 8
Residencies Begin:

September 24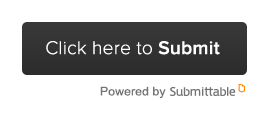 [/vc_column_text][vc_empty_space height="64px"][vc_column_text]
INSTRUCTIONS (please read carefully)
[/vc_column_text][vc_empty_space][vc_row_inner][vc_column_inner width="2/3″][vc_empty_space][vc_column_text]
REQUIREMENTS
ELIGIBILITY: Open to artists from or living in the United States. Recipients must be at least 21 years of age.
APPLICATION MATERIALS: (Incomplete applications will not be considered. For extenuating circumstances or any issues or questions, please email us with details.)
One-page, Project description, explaining what the artist wants to realize during the residency. Include a 250-word artist statement describing the proposed project, paying special attention to how it relates to the mission of Court 13 Arts and its resources
One-page C.V. contact information (home address, phone number, email address, website), education, significant exhibitions/events/projects & bibliography.
Work samples – preferred work completed within the last two years and representative of the kind of work being explored according to the applicant's discipline. Up to 10 samples allowed.
Three References (personal and/or professional)
$45 application fee
RETURN OF MATERIAL: We do not return material. Please make sure to send us only copies, not original works.
INTERNATIONAL ARTISTS: In future residency cycles, we will be asking specifically for international submissions. For Fall 2017, we will be accepting US-based projects only.
WHAT DOES THE RESIDENCY PROGRAM OFFER?
The inaugural Court 13 Arts Residency Program offers studio space, a $2,000 stipend to each project (to cover living expenses), access to tools (wood shop, welders, CnC router, basic hand tools, paint spray booth) and materials, as well as donated materials from our external film work, technical support, and round-the-clock use of Court 13 Arts' facilities for up to two months.
A major key to the success of the residency program is the level of engagement on the part of the artists and the larger cultural community. In contrast to residencies that encourage residents to work in isolation, Court 13 Arts offers immersion in the rhythm of our city's unique culture. In addition to having the freedom to structure their time around the needs of their projects, participants will receive artistic inspiration from well-established local artists and others who are in the residence program.
Participants should be comfortable working autonomously in an unstructured environment to benefit most from the program.
Out of town residents will have their own private bedroom. The program will provide basic kitchen staples and stocked kitchen. Residents will be responsible for preparing their own meals. Please note Court 13 Arts does not cover travel to New Orleans, LA.
RESIDENCY LENGTH
Residency dates are Sunday, September 24 through November 20, 2017. Residency length can vary within the prescribed program dates but participants must commit to a minimum of six weeks. Each residency period begins with a welcome event and culminates with our annual Always for Pleasure Festival. Residency projects will be the cornerstones of the festival. As such, we will be selecting projects that complement one another within this context.
COST
There is no fee for the residency. A non-refundable processing fee of $45.00 (U.S. currency) is requested with each application. Court 13 Arts is a 501(c)(3) nonprofit organization. Application fees collected support programming. While there is no additional cost to you, you will need funds for outside meals/snacks, incidentals, materials, and transportation to and from the residency. Also consider indirect costs including time away from your job and paying bills at home while you are in residence.
DAILY LIFE/LIVING ENVIRONMENT
Our inaugural residency in fall of 2017 will be our first major public program housed in our headquarters. We are in the very early design stage for an extensive renovation. In the meantime, we have 8,000 square feet of raw workshop space to offer. We will also be providing office space for projects requiring a quiet work environment. However, we will give preference to projects that can benefit from the use of raw fabrication and building space. Until our renovations are finished, our headquarters is not ADA-compliant, and is not accessible by wheelchair. We will be addressing this for future residencies.
There is an on-site kitchenette and will be stocked with minor staples (coffee, tea, snacks, etc). Artists will have 24-hour access to the building and tools. Residents not currently residing in New Orleans will be given housing, and transportation to and from the residency space will be provided. Bicycle and lock will be provided for residents who are comfortable riding.
Smoking is permitted outdoors ONLY. No exceptions to these rules, sorry!
GUESTS/PETS
Guests are allowed for studio visits but are not allowed as overnight guests. Pets are not allowed.
WORK SAMPLES
Your work samples are most important to your application. The work sample list should correspond to the submitted work samples and support sketches, indicating name, title, date, dimensions/duration, media and one brief explanatory note (if applicable) for each piece. The work sample list should also include URLs to video, audio, and web-based work samples.
• Images: 10-15 digital images should be submitted in JPG format, 72 dpi, no larger than 1MB each.
• Video or Audio: Send via HighTail, WeTransfer or Dropbox. Video files should be no larger than 40MB and in MOV format. Audio files should be submitted as separate MP3 files; each track should be no longer than 2 minutes. YouTube or Vimeo are acceptable, but include any necessary passwords to access the link. URLs to the appropriate videos' pages should be provided in the Work Sample List. Please only submit video art, or video documentation of an art piece that requires video to be fully experienced. Do not send video walk-throughs of static exhibitions or video slide shows.
• Web-Based: Web-based work should be submitted as URLs in the work sample list. Please only submit web-based projects.
REFERENCES
Please provide three references, including name, phone number and email, as well as their relationship to you. Do not provide letters of reference; contact information only. We are interested in learning more about your dedication as an artist to a creative practice.
SELECTION CRITERIA
In our Fall 2017 residency cycle, we have four residency slots available. Selection will focus primarily on conceptual creativity, sense of risk-taking, and ideas for innovative projects that engage the community and benefit from Court 13 Arts' space and equipment. Additionally, we will assess the creativity and integrity of previous work, the strength of the proposed project and perceived fit within the Court 13 Arts environment. The interview process will be of tantamount importance to selection. Once selected, we will work closely with the artists to develop an exhibition plan within our Always for Pleasure Festival.
NOTIFICATION OF RESULTS
The Selection Committee's decisions are final. We regret we are unable to provide critiques of and/or comments on applicant's' work.
DEFERRALS
If you are awarded a residency but are unable to accept your invitation, you may defer and be accepted based on availability. We are happy to help you with the application process! If you have any questions, please don't hesitate to contact us.
EVALUATION
Applications are evaluated by a committee of artists, community members, board members and Court 13 Arts staff. Applicants will be notified via email if they are eligible for the final interview process. Please do not call or email to follow up.
ADDITIONAL INFORMATION
A floor plan of our headquarters is included for your information. We do not require your proposal to involve the space but rather include it to inform your proposed project.
Shipping, equipment and honoraria are handled on a case-by-case basis, to be negotiated by the artist and Court 13 Arts.[/vc_column_text][vc_empty_space][/vc_column_inner][vc_column_inner width="1/3″][vc_column_text]
FAQ
Q: What type of work and/or artists does Court 13 Arts support?

A: Our mission is to be a communal arts engine—to create the spaces and opportunities to support innovative art that can be enjoyed by wide and diverse audiences. We do this work out of a conviction that our city and our community and our world would be a better place with more uncategorizable experiences, more astonishing places and spaces, and more art that shakes and surprises. For our Fall 2017 residencies, we are looking to support artists who can create something that would be at home in a festival/event/interactive context, and that can be enjoyed and experienced by those of all ages, races, genders and backgrounds. We are also interested in how you might define "bold" and "adventurous" and "surprising" within the context of your discipline.
Q: What tools are available for residents' use?

A: We currently have a small wood shop: table saw, bandsaw, belt sander, jig saw, drill press and hand tools; two MIG welders and one TIG welder; an automobile lift; a drive-in fully ventilated paint booth; two industrial air compressors, with hook-ups for tools plumbed throughout the space.
Q: What happens to my art once the residency concludes?

A: This will be decided on a case-by-case basis, largely depending on the projects themselves. We anticipate some projects may be ephemeral and short-lived by design; others may live on for further exhibitions, or may live on in the space indefinitely. Still others may leave with the artist(s). We will also be considering projects for our Spring residency, which will have a more long-term exhibition / permanent installation focus.
Q: What is the Always for Pleasure Festival and what past projects has it included?

A: Since 2014, our culminating flagship exhibition event The Always for Pleasure Festival has a been a driving program for generating new work and collaborations. Named for the 1978 documentary by Les Blank, which focused on New Orleans' culture, AfP encompasses elements of film and music festivals with block parties and street parades, inspired directly by second lining and other New Orleans street parties. AfP celebrates the intersection of filmmaking and art with screenings, installations, dancing, music and parades. Designed as a malleable event, AfP accommodates the specific work being generated by the artists-in-residence, while retaining some elements that remain consistent year-to-year. Visiting filmmakers will program screening events, sound systems will be manned by local and visiting djs, and our headquarters will be transformed by work created by our residents, specifically for this event. Some examples of past projects: a warehouse filled with U-Haul trucks, each designed as a different micro-party zone; a mobile karaoke float and parade; a public fake wedding performance, parade with brass band, and reception; a walking parade through the five senses, with designated stops and small events corresponding to each sense; a giant wooden human hamster wheel; a group stop-motion animation collaboration; the Emotional Arcade, an installation designed to measure and quantify human emotion.
Q: Can I drop off my application at Court 13 Arts in person?

A: No. All applications should be submitted through our portal on submittable.com
Q: When will I be notified of acceptance/rejection?

A: Applicants will be notified on July 14, 2017. Please don't call or email Court 13 Arts to ask about the status of your application.
Q: Does Court 13 Arts have insurance that will cover my artwork?

A: Yes. The specifics can be discussed if you are selected.
Q: Do I need an MFA or art degree to apply?

A: No! We are excited to see proposals from people with all education and training backgrounds.[/vc_column_text][/vc_column_inner][/vc_row_inner][vc_empty_space][/vc_column][/vc_row]